Efficient. Relevant. Intuitive
Intuitive search engine to save time
Utilize the intuitive design of LQ's Search bar, to get all the Search options in one place, at the click of a button.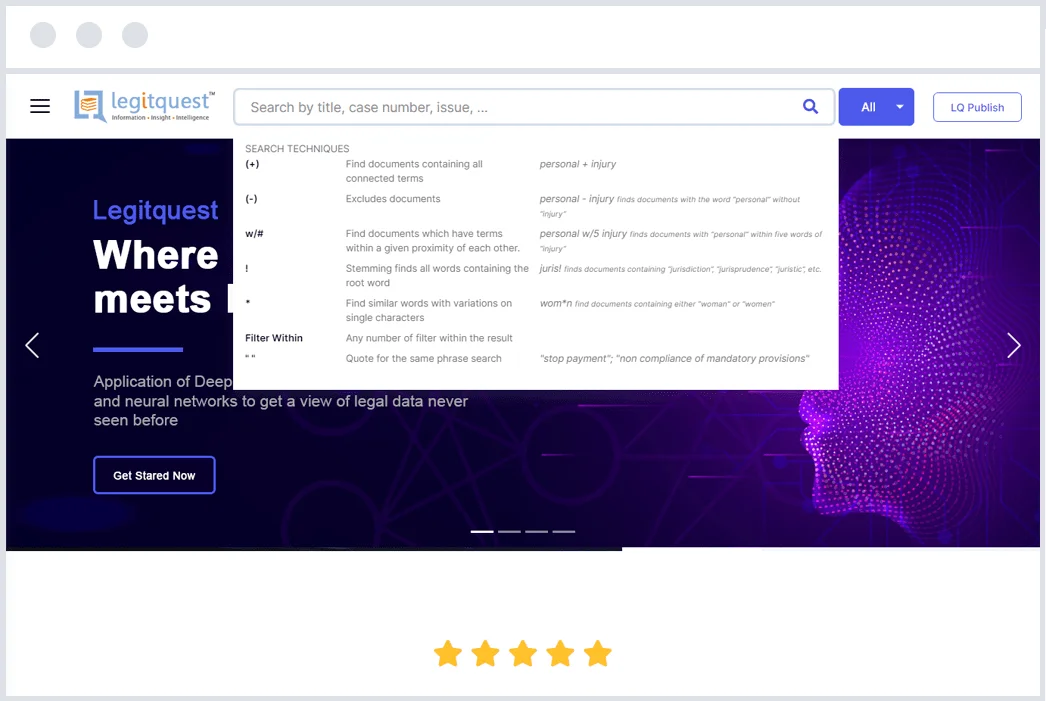 Research efficiency which comes with 1-click
Our 1-click judgment insight system- iDRAF has helped thousands of lawyers save precious time by gaining useful insights quickly.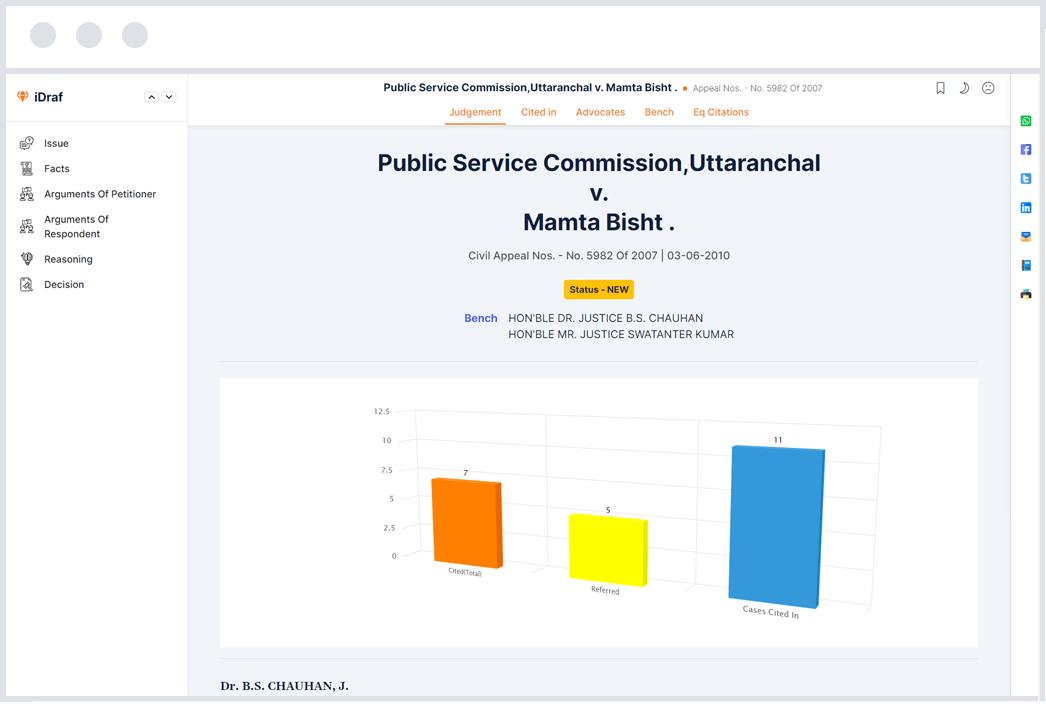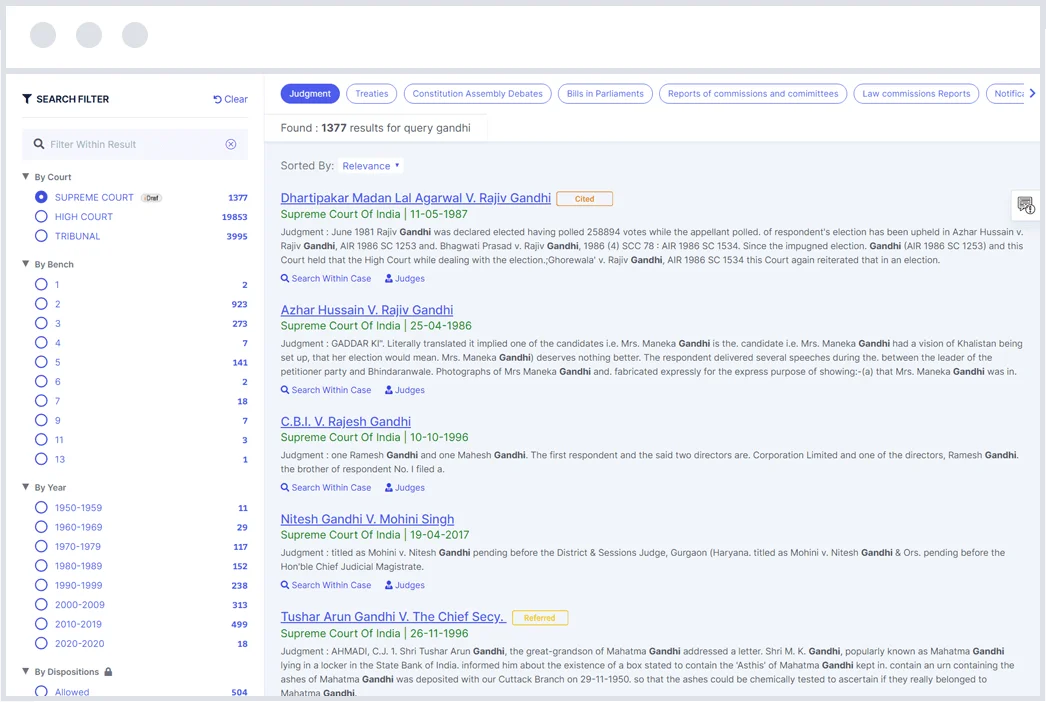 Results which are relevant to your keyword search
At Legitquest research we are constantly refining our search algorithm by use of latest in AI and Machine learning to provide most relevant search results.
Most comprehensive, accurate and current database.
Over 200,000 monthly users use Legitquest for their research needs.
"Legitquest seems to be a one of its kind Legal Research engine with features like iDRAF and iGraphics. It helped me find out relevant cases with just One Click to reach to the reasoning and decision of the case. A feature like iDRAF has helped me save a lot of time while analysing a case."
"Legitquest is sure to transform and revolutionise the way Judges, Attorneys, law students, professors, researchers and scholars do legal research."
"I am very impressed by your search engine, as it is unique in the sense that it greatly reduces the time taken in legal research by straightaway leading to the main findings/ observations of a judgment, including issues raised therein etc. I hope that you include all state electricity regulatory commissions as well, since presently no search engine is maintaining a database of its case laws, and regulations."
Start Using Legitquest Now
Try Legitquest and see the difference